Today's look is pretty cool because there's a beachwear item being worn in a pretty stylish outfit. This black palazoo pants has a really nice cut and because of the extra fabric around the hips area, it doesn't show your rear end or any cellulite: it's just perfect! I wanted to combine items that are comfortable, cute and that would give me a nice look for an every day wear and the pants can be worn in every season of the year, so it's just awesome!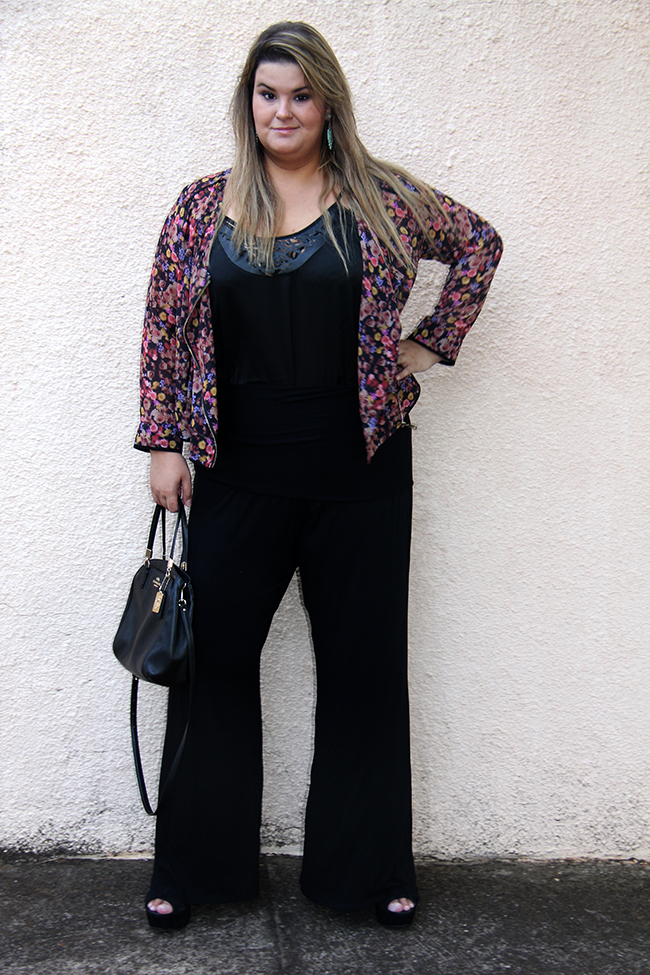 Jacket: Julia Plus
Top: Julia Plus
Pants: Marini Brasil – available here: http://goo.gl/AcXoE3
Purse: Coach
Paltforms: Arezzo
Earrings: Forever 21
If you are short, this kind of pants is awesome because it makes you look taller if you wear it with heels. I chose platform shoes because they are comfortable and I feel safe walking in them. You can put up a lot of different combinations with this kind of pants and black is black: it always goes with everything and rescues you in your worse "I have nothing to wear" days. You can check other Marini clothing items here: http://www.marinibrasil.com.br.